CHEMICAL MANAGEMENT AND DISTRIBUTION
The Thermco chemical management and distribution system is designed to allow the safe delivery of chemicals.
The process begins with the chemical delivery of acids and solvents in bulk drums, typically 25, 40 or 200 litres. These chemical drums are contained within a Chemical Distribution Unit (CDU) with chemical supplied to the point of use by a pump or constant pressurised system.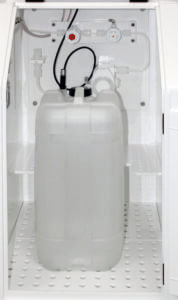 Larger chemical quantities can be supplied using Industrial Bulk Containers (IBC) stored externally to the CDU.
PRODUCT FEATURES AND OPTIONS
Aqueous and Solvents
Bulk tank quantity (1 or 2)
Capacity: 25 / 40 or 200 litre
Auto switch-over
Floor rollers for large tanks
Day tank chemical 'polishing'
Day tank capacity 50 litre
Waste chemical collection
Hand gun for DI wash down
Drain: gravity, pump or aspirated
Delivery: pressure or pump
Glove and sample ports
Off-line redundant pump
Output pressure indicator
Precise and Safe Delivery of Acids and Solvents
CHEMICAL DISTRIBUTION UNIT
Thermco's CDUs are intelligent units incorporating a Graphical User Interface (GUI) for setting parameters such as alarm levels and maintenance schedules. These can be interfaced directly to the fab host or to Thermco's central control system 'Data Concentrator' with real-time status.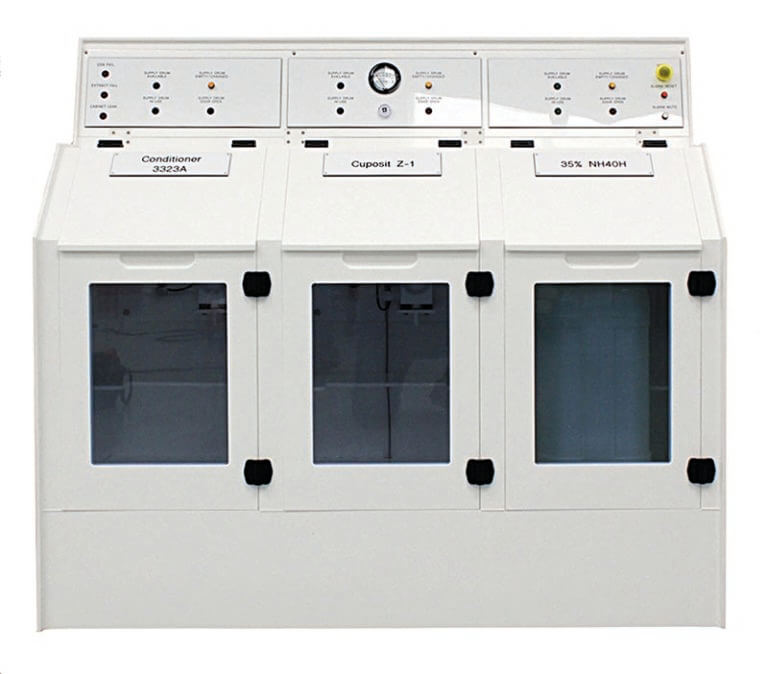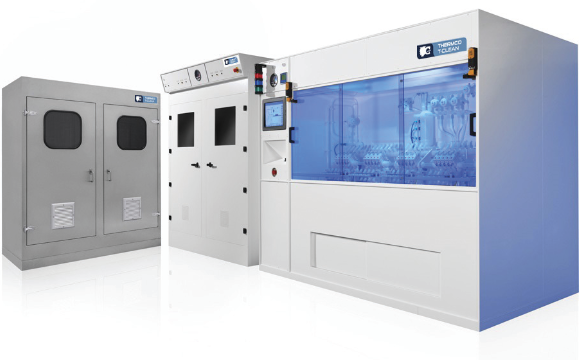 SAFETY COMPLIANT MATERIALS
Materials used for production are selected to ensure safety compliance. Enclosures for handing aqueous chemicals are polypropylene (PP), with Polyvinyl chloride (PVC) used for equipment requiring fire-retardant properties, such as those with a FM4910 rating. Solvent enclosures are made from stainless steel due to its electrical conductivity, preventing the accumulation of static electrical charges.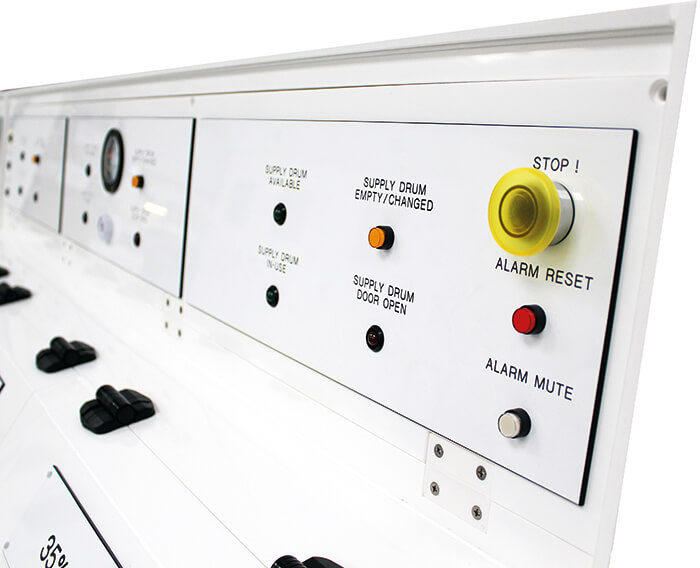 PLC based control system with 64-bit SCADA designed for process control, manufacturing systems and open automation applications. Compatible with .NET platform and Microsoft operating systems.