Proud to be the world's most trusted brand name in horizontal diffusion furnaces. We are proud of our skilled and experienced team, dedicated to supporting our customers world-wide. Our corporate headquarters are based in Washington, West Sussex, with other divisions strategically located around the world.
Driven by a passion to deliver exceptional quality and first class service. Our highly experienced and extensive process know-how enables us to design efficient thermal processing systems offering maximum uptime, fast throughput and lowest cost of ownership.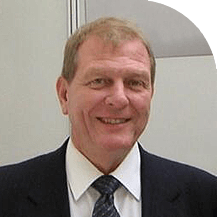 Gerry started his career as an electrical engineer. Early in his career, he worked on the design and manufacture of semiconductor equipment, working with many semiconductor manufacturing companies across the world.  Developing his career, Gerry worked to establish an international presence for larger semiconductor companies in both the USA and Europe. Later, Gerry established the Tetreon group of companies, which incorporates Thermco Systems Limited, a company specialising in the design and manufacture of Semiconductor Production Equipment, in the UK. Thermco manufactures semiconductor production systems: Thermal diffusion of oxidation and LPCVD processes and in recent years has diversified into the design and manufacture of systems specifically for a wide range of wet chemical and plating solutions.
Today, alongside his work as CEO, for Thermco Systems, Gerry is Chairman and a Non-executive director of NMI, where he works with the NMI and TechWorks team, driving the voice of the semiconductor Industry.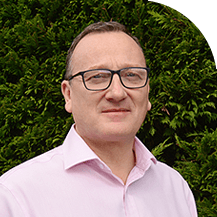 "Iain is our Business Director at Thermco Systems. With a degree in Electrical and Electronic Engineering, Iain started his career as a Production Engineer in the semiconductor industry. He has worked extensively across the globe for various companies, gaining a wide range of hardware and process experience. His specialism is diffusion and deposition tools. Highly knowledgeable in our own semiconductor products, Iain leads the sales team to provide the best solutions for our customers. As a Director, Iain works closely with our customers across the world, focussing on the development of high-quality products that meet the needs of a rapidly changing marketplace. His key objective is to ensure that Thermco Systems is always at the forefront in emerging technologies."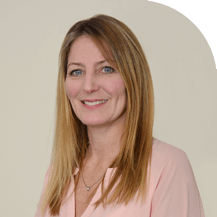 EMMA
BENHAM
General Manager, Director
"New to the semiconductor business, Emma has recently joined the Thermco team as General Manager. Previously, working in education, where she held several management positions, Emma has qualifications and experience in developing excellence. She brings her leadership and managerial expertise to develop the company's Quality Management System and business processes to ensure quality assurance for our customers. Emma strives to achieve high quality outcomes through effective leadership, collaboration, and resource management. Working with the board of directors, Emma is focused on developing business compliance and efficiencies to ensure the business operates effectively to successfully meet customer requirements, now and into the future."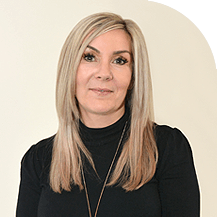 "Amanda is Parts Sales Manager at Thermco Systems. She is a long-standing member of the Thermco team, having joined the business in 1988. Amanda's wealth of experience of Thermco products means that she is well placed to support our customers with both replacement and consumable parts. Amanda's great customer focus makes her a valuable asset and she can often be seen at semi-conductor exhibitions and events."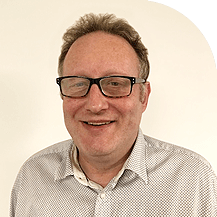 "Mark has a degree in Physics and Digital Micro-electronics.  Starting his early career working in the power industry, he later joined the semiconductor industry.  Mark has developed an extensive knowledge of the semiconductor production equipment that we manufacture.  Over time, Mark's specialist knowledge has made him a great resource for the company and makes him well placed to assist our customers in finding a great solution to meet their specifications."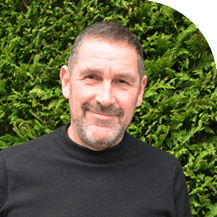 GARRY
OLDFIELD
Manufacturing & Service Manager
"Garry Oldfield is our Thermal Manufacturing Manager. He has worked with Gerry for many years and has been with Thermco since 2004. Garry started his career in the semiconductor industry as Manufacturing Manager with Silicon Valley Group UK in 1993. He then moved to SVG USA based in Orange County in 1999, working as Manufacturing Manager for HTR and developing 300mm vertical furnaces. Garry has progressed through the company, continuing to develop his knowledge of the Thermco equipment/ products and semiconductor industry to hold many senior positions. Garry's in-depth and extensive knowledge of the furnaces manufactured by Thermco over many years, means that his skills are well-placed to lead and support the talented group of Field Service Engineers that we are proud to employ at Thermco."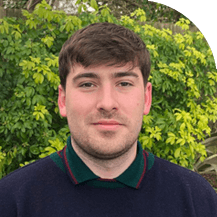 "Finlay is our Purchaser.  Starting his purchasing career as an apprentice in cables, where he achieved a distinction in Level 3 Business Administration.  Finlay is resolute in ensuring that the quality of products are the best for our customers, whilst ensuring the best price can be achieved. 
Finlay works closely with our suppliers, to manage supply chain demands. Ensuring that the impact of these are kept to a minimum and projects are completed on time for our worldwide customer base.  In his previous role, Finlay was instrumental in making improvements in stock projection. He works closely with the Thermco team to ensure that the manufacturing team have the materials they require when they need them. 
If you believe you can supply Thermco with a quality product at a great price, Fin would be delighted to have a chat!"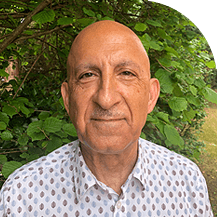 "Farrokh is our Financial Controller.  He is a Fellow Chartered Certified Accountant and holds a Six Sigma green belt. He has a vast experience in all aspects of Corporate Finance.  Farrokh has worked with several large multinational companies, where he has held several senior-level finance positions, prior to joining Thermco.  Farrokh has strong interpersonal, managerial, analytical, and leadership skills with a successful history of driving operating efficiencies.  Heading up the Finance team at Thermco, Farrokh works closely with the Board of Directors to ensure continued Company growth and strategic development."