FULLY AUTOMATED,
SEMI-AUTOMATED AND
MANUAL WET BENCHES
Thermco design and manufacture a comprehensive range of wet benches for semiconductor and related electronic manufacturing processes. From simple manual stand-alone R&D applications, to fully automated production wet benches with connectivity to the fab host via SECS/GEM.
Clean & Etch
Pre-diffusion / RCA Clean
Standard Clean SC1, SC2
BHF / BOE, QDR
Ultrasonic, Megasonic,
Agitation
Metal Lift-off
Porous Si
Single wafer cleaning
Electroless metal deposition
Au, Ni, Pd, Cu, Ag
Furnace Tube & Quartzware
Cleaners
MEMS Process Systems
Bespoke Processes
Aqueous & Solvent applications
R&D, PILOT PROCESS, VOLUME PRODUCTION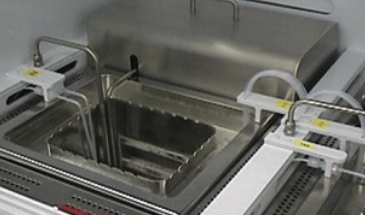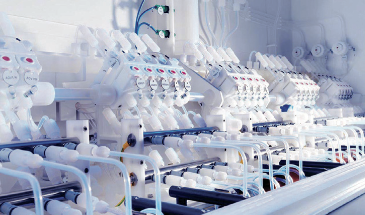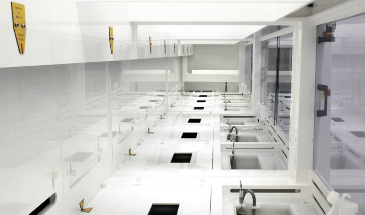 High reliability process solutions for FEOL and BEOL technologies
R&D, PILOT PROCESS, VOLUME PRODUCTION
Cassette load-unload processing of 25 – 50 ≤ 300mm substrates. 3-axis ultra reliable cartesian robot serving multiple process and rinse baths. Reduced Surface Tension Dryer or SRD. Multiple recipe setting via HMI with P&ID real-time display and maintenance facility. SCADA based control system with full SECS/GEM interface to fab host.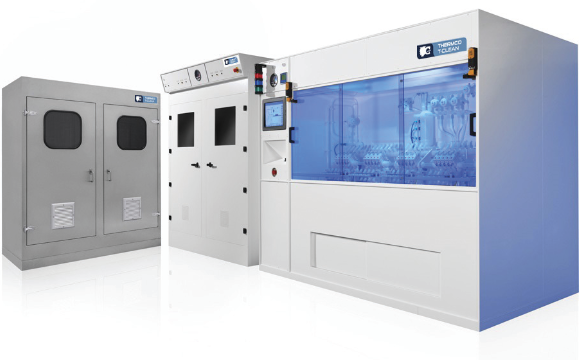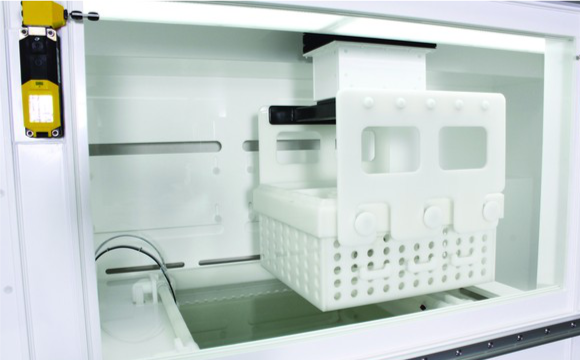 Process baths with filtered recirculation, chemical monitoring and dosing control, ultrasonic, megasonic, and robotic agitation in a variety of materials including
Polypropylene, Quartz, PVDF, and PFA. QDR with resistivity monitoring & recirculation / weir bath. Glove wash and sample port. Solvent or Aqueous applications, stainless steel or Polypropylene construction, Fire Suppressant System and FM4910 compliance.
PLC based control system with 64-bit SCADA designed for process control, manufacturing systems and open automation applications. Compatible with .NET platform and Microsoft operating systems.